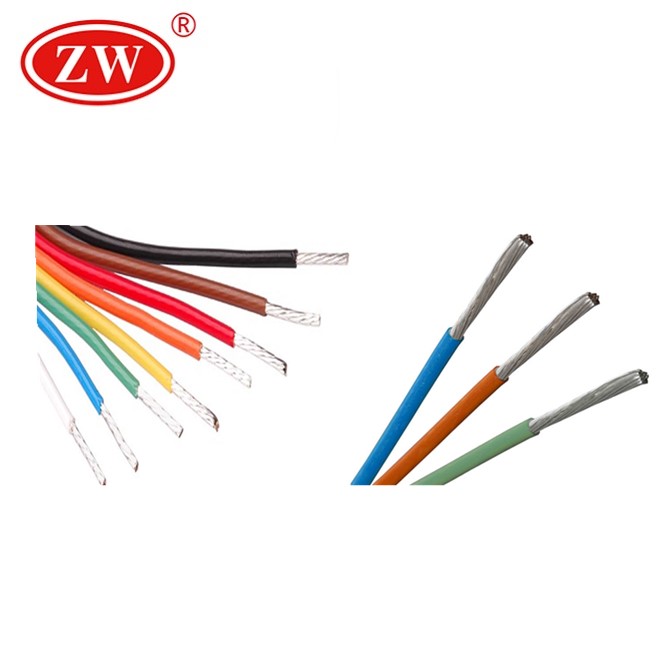 The world of wires is filled with numerous options. With so many options to choose from, it can get quite overwhelming having to choose which wire to use. For instance, copper wires have undergone progressive change which took them from facilitating with all types of tasks. There are many solid variations such as silver-coated copper wires, PTFE-insulated silver-plated copper wires, silver-plated copper electric wires, and the like. However, nothing beats Teflon wires. They make for noteworthy wires. Boasting charming properties, you can never go wrong with them.
The reason why Teflon cable has become the ultimate option is because it has incredible resistance properties against power, dampness, temperature, and chemicals. Thus, it is easy to use PTFE wire for various tasks. Due to its unwavering strength and quality, it is the ideal material for influencing the wires. Take advantage Of Teflon coated wires for carrying out the most strenuous of applications.
PFTE wires are tape-wrapped wires that have uniform insulation thickness unlike wires that have been insulated through an extrusion process. They tend to be higher grade. Choose the best Teflon coated wires for perfection.
Buy Teflon Wire From ZW Is Your Best Choice
When it comes to selecting a Teflon wire manufacturer, you need to choose someone whom you can trust. This is where ZW comes into place. It is a Chinese company that is located in Zhengzhou in the Henan province. The company is headquartered right next to the stunning Lake Gardens. It is specialized in producing superior quality copper cable and conductor wire.
Best Results
If you want the best results, you need to choose ZW as your Teflon wire manufacturer. It will provide you with the best Teflon wire so that you can use it for just about whatever purpose you want. ZW has received many international certifications over the years which prove that it is the number one producer of Teflon coated wire. It strives to provide its valued clients with the best PTFE wire. Thus, you can rely on the company for all your needs.
Long History
ZW has been operating since 1993 and has quickly made a name for itself. Its operations cover an area of over 50 acres. The best production equipment is used by the company to meet the requirements of its clients. Boasting an extensive history of Teflon cable production, ZW is just the company you need for all your needs. It has a proven track record of providing its clients with Teflon cable within deadline. Therefore, it does not matter if you are short on time as you can count on the company to provide you with the wire on time.
Strong Technical Force
The main reason why ZW is a leader in the field of PTFE wire production is because it has a strong technical force. It trains its workers regularly to ensure that they follow the latest practices. This allows it to boost productivity levels and meet all types of demands that clients might have. Having a strong technical force is what has made it the number one choice among companies that require PTFE wires.
There are over 100 technicians and hundreds of companies from whom ZW purchases raw material to produce superior quality Teflon coated wires. The entire process of converting the raw material into finished products is carefully undertaken keeping in line with international standards. From production to delivery, it has managed to enhance every aspect of the organization.
Best Price
Finding Teflon coated wires for the best price is not an easy task. Buying the wires on a massive scale can be quite costly as well as in small quantities. Unlike most manufacturers that have fixed prices and do not offer affordable rates, ZW takes a step further in its pricing approach. It understands budget constraints and strives to provide its clients with the best prices possible. You can always count on it for incredible prices. When you choose ZW, you will never have to worry about pricing issues ever again as it has a flexible pricing policy which makes it a lot easier for companies to budget accordingly.
Standardized Quality
When you are in the market for Teflon insulated wire, you need to make sure that you choose a company that offers standardized quality. You cannot afford to purchase wires that have different levels of quality as it would prevent you from conducting the task that you had in mind. ZW is known for producing excellent solar cables, rubber cables, shielded cables, branch cables, power cables, control cables, battery cables, and electrical wires. Moreover, you can always request for certain production design and requirements. ZW uses the advanced technology and testing equipment to ensure that it produces wires that have a long life and offer value. It produces different types of fireproof and halogen flame retardant cable.
Perfect Sales Service Network
ZW has the perfect sales service network. It offers direct selling to companies throughout the country and boasts 800,000 sales outlets. When you shop with ZW, you get to buy from a company that is fully equipped to export the products overseas. No matter where you might live, the products would be sent to the desired location. The first-class technology and first-star service enables the company to provide reliable service to its customers. Thus, you will never face any type of inconvenience. The philosophy of the organization is customer first. Although Teflon layered cords are the most prominent brand, when you choose ZW, you can rest assured that you will get to use the best wires.
Teflon Wire Vs Electric Wire
We live in a world which is powered by wires. There are all types of wires and cables in the world. Hence, it can be difficult to determine which wire to get. Each product requires a different wire depending on its application. However, there are two options that come to mind when it comes to selecting a wire. The options include Teflon wire and electric wire. What is the difference between the two? Let's find out.
What Is A Teflon Wire?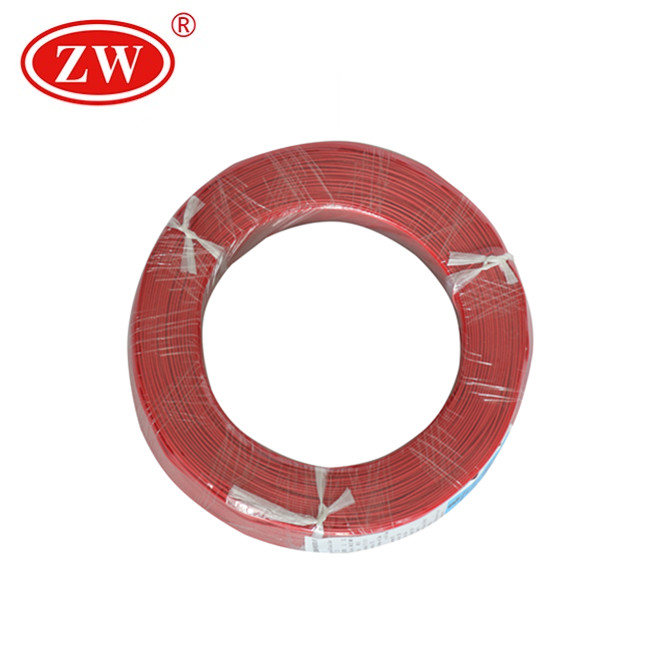 To better understand the difference between Teflon wire and electric wire, it is crucial to know what a Teflon wire is. In the simplest of words, it is a high-temperature wire that can handle just about everything. It is somewhat similar to silicone wire but offers more durability and strength. Teflon is known for being the most popular insulating compound out there. It is used in various industries for carrying out different applications. You can use Teflon wire for reliable insulation. It is commonly used in aerospace applications, petroleum and aircraft processing, industrial ovens, household appliances, cooking equipment, and more.
Teflon wire is the best choice when it comes to carrying out tasks wherein the temperature exceeds 150°C. PTFE insulated wires offer the ultimate wiring solution. They are ideal for activities which involve high temperatures and corrosive environments. PTFE is a term which has been acquired from Polytetrafluoroethylene, the insulation material.
The PTFE coatings help guard the copper wire strands. They ensure that the copper wire strands are able to withstand external contaminants. Moreover, they also make sure that the wire achieves its maximum performance. The unique chemical as well as the thermal and electrical characteristics of the Teflon insulated lead wire makes it incredibly useful. It can be used in flight simulators, navigation, thermal power stations, telecommunication, and the list goes on.
What Makes Teflon Wire Different From Electric Wire?
The truth is that electrical wires are basic when it comes to performance. They are simply a medium through which electricity gets carried through and to homes that use electrical power. Electric wire is made of metal which allows it to easily conduct electricity with the help of an insulator. On the other hand, Teflon wire is made of Polytetrafluoroethylene which is a material that is made of a fluorocarbon polymer. Thus, it is perfect for all types of wiring systems. It is well-suited for even the most demanding of environments. Teflon wire is resistant to fuels and lubricants which makes it extremely flexible. Besides, its electrical and thermal properties are far superior to basic electric wire. The following are some of the differences between Teflon wire and electric wire.
· Offer extremely low dielectric constant.
· Has amazing dielectric strength.
· Can operate in remarkably high temperatures.
· Has a low dissipation factor.
Why Use Teflon Coated Wire?
The reason why you need to use Teflon coated wires is because they have various effective uses. PTFE is a tetrafluoroethylene or Fluoropolymer which was first patented back in 1941 and was later trademarked. The chemistry behind the name is the same. The thing about PTFE is that when it is properly cured, it offers effective insulation with a temperature that ranges from -90º C to as much as 260º C.
Besides, it tends to be chemically inert, non-flammable, weather-resistant, and boasts zero moisture. Hence, PTFE makes for an amazing resource for various applications. It has exceptional mechanical and insulating properties which make it extremely useful when it comes to handling different electronic components. ZE also produces Teflon wires which are protected from moisture, abrasion, chemical corrosion, heat, and shock.
Teflon coated wires offer effective resistance against the elements which are insulated by PWI. They are capable of handling corrosive substances. When it comes to friction, PTFE provides the lowest friction coefficient possible which makes it suitable for applications involving abrasion and friction from components such as gears and bearings. These qualities permit the wires to used for an exhaustive list of tasks.
Effective Aspects
· Teflon cables have superior dielectric strength.
· They are cable of handling high operating temperatures.
· The cables contain a low-dissipation factor. They do not change regardless of moisture, liquid, and humidity which makes them the ideal choice for various applications.
Other Features
· PTFE wires do not have to get deformed or creep over time.
· They provide resistance against chemicals, mould, stress, and UV radiation.
· Silver plated conductors are ideal for conductors.
· The insulated wires can be used for a wider frequency range.
What Does Teflon Wire Do?
A great thing about Teflon wires is that have various purposes. Known for their resistance to chemicals, moisture, temperature, and electricity, the wires can be used for making components, products, and tools that require the most demanding of applications. Let's take a close look at what Teflon wires can be used for.
Medical Field
PTFE covered wires provide excellent assurance and scope when dealing with medical gadgets that need a smooth coating which is artificially idle, thin, smooth, and can withstand a wide range of conditions. The non-chipping of the wires settles on the covering and offers outstanding quality. It is ideal for administrative details and creating two feel. PTFE covered wires are designed to be utilized for inserts, therapeutic instruments, and other gadgets.
The fact that Teflon wires offer resistance against electricity, moisture, temperature, and chemical is what makes it a great material for elements, devices, and products that require a material that is long lasting. Besides this, they wires are known for their distinctive low-temperature sturdiness as well as fire resistance. You can use them for just about every application.
Clinical Applications
The Teflon coated wires can also be used for clinical applications. They provide impeccable protection. Thus, you get to use clinical tools for a much longer time. Being chemically inert, specific, smooth, and slim makes them suitable for withstanding various conditions at the same time. It has a non-flaking finish that allows it to cover a ton of options. It is used for both its regulative specs and looks. The wires are insulated to form micro Teflon wires. They can be utilized for various instruments.
Automotive Applications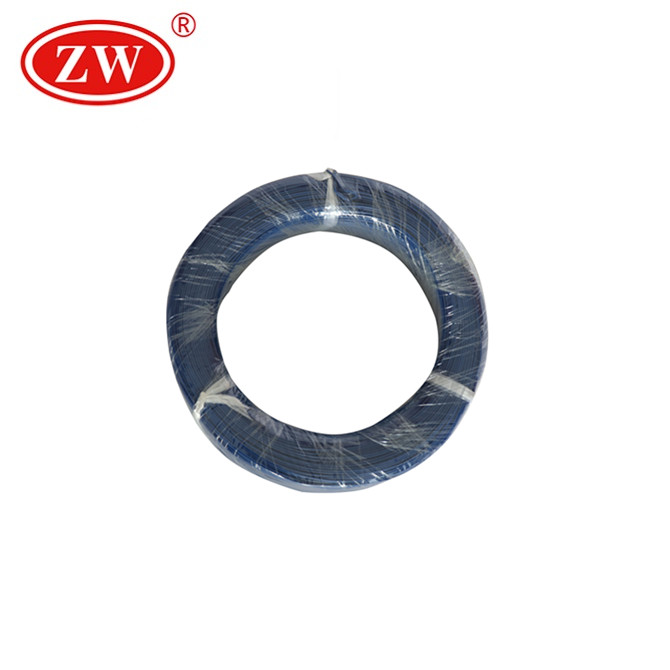 Teflon wires can be used for just about everything. Not many people know that can even be used for automotive applications. As electrical vehicles become more common, the automobiles of today rely on electricity and circuitry. Thus, as the need for electric-powered vehicles increases so will the demand for Teflon coated wires.
To ensure long-lasting wiring for the electrical vehicle, automobile companies are investing heavily in acquiring the wires. These vehicles have wires that need to withstand friction, extreme temperatures, and harsh chemicals. Hence, only PTFE wires should be used. They are needed for an extensive list of applications including heated seats, battery applications, power steering, navigation, and a/c systems. Moreover, mini Teflon miniature cables have become extremely common. They help provide automobile companies with the capacity to innovate the wiring of their vehicles continuously. The wiring meets their efficiency requirements.
Oil and Gas Applications
When it comes to engineering, the oil and gas industry is one of the most difficult to navigate, especially for making sure that the essential instruments are safe from the extreme temperatures, stress, and harsh chemicals. Teflon wire cables are the ultimate wiring for the oil and gas market. They are used for their exceptional qualities and low footprint.
The oil and gas sector suffers from a need for finding adequate wiring. This is where Teflon wires come into place. They resolve the ability of the sector to continue with operations and drill through the most difficult of surfaces.
Besides just insulation, the wires not only offer deterioration, temperature level, and electric resistance that is required in the oil and gas sector but also provide crucial security as gas diffusion and rust can cause significant issues.
General Electric Applications
Whether you think about household appliances and high-tech equipment, Teflon wiring is what makes everything possible. It is the best insulator out there. Hence, it is widely used in electric parts. It has the ability to offer protection of up to 500v per mil without compromising on performance. The wiring supports even the most difficult of applications.
Mobile devices today also rely on Teflon cables which can be found just about everywhere you go. The material is used as cord covers and wire. The wiring is also used as a separator on conductive surfaces. Providing support for an endless range of applications that consist of components which require elements that need to be anticipated, the wiring handles all electrical appliances. Since modern digital manufacturers are always developing smaller and more portable devices, they require a reliable and cost-effective wiring option such as Teflon.
Other Applications
Finally, besides the above, Teflon insulated wires are used for other applications as well. Teflon boasts qualities that make it the ideal option. It can be used for limitless purposes.
Other applications and sectors that use them include chemical scientific researches, bioengineering, room expedition, marine-scientific research, robotics, arts, communications, the food industry, veterinary medicine, computer, retail, and more. Technological advancements will only further prove just how useful Teflon insulated wires are. Modern equipment will need to rely on them to operate and last longer.